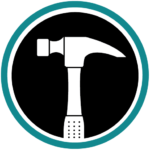 The Team: Design. Build. Craft.
Ryan Mankoski
Owner
The founder and director of Ninebark Design Build llc, Ryan creates, promotes and facilitates projects with forward thinking design and building practices. With the goal of redefining current trends in sustainability, he crafts projects with a "Slow Build" mentality bringing a thoughtful approach to how we impact the built environment.
Logan Hanson
Designer/Builder
Logan joined Ninebark in 2014 after completing his Bachelors in Architecture at the University of Washington. Originally hired on as a designer, Logan has excelled at all aspects of the design / build process. He is an invaluable member of the Ninebark Design Build team.
Ian Glass
Design/Builder
Ian joined the Ninebark team in 2017 to pusue his goals of implementing design concepts into practical construction methodology. His knowledge and passion for healthy building science and sustanable agricultural ecosystems are valued components he brings to our daily work.
Partners, Consultants and Suppliers